Roll Off Dumpster Rental in Houston, Texas
Waste Solutions USA understands collecting and hauling debris. We are, first and foremost, working with people. We believe our customer service is top rate. We work with you to create the right solutions to your waste handling needs.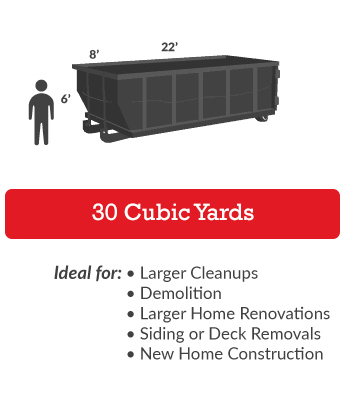 When you contract with Waste Solutions USA, you will find people with a positive attitude, service without wait times, dependable pickups and deliveries, and a fair price. Our staff is dedicated to helping you get the service you need and getting it to you fast and efficiently.
We service all types of waste handling needs throughout Houston and the surrounding areas including the counties of:
Waller
Grimes
Harris
Montgomery
Fort Bend
Austin
Call and get to know us, and you will discover we offer a new approach to
Waste Handling and Garbage Collection

First Class Customer Service

Reliable Pickup and Delivery

Environmentally Friendly Procedures
Spoke with both Cindy and Fabricio while searching for an affordable service. Both individuals show a professional attitude, and their work ethic is comparable to none. Prices were also extremely affordable with the budget I have set. I would highly recommend this establishment and those who work within it.
This company is awesome. They delivered our dumpster the very next day in the morning and their prices are great as well. I highly recommend using this company.
Excellent Company! Answered the phone promptly, delivered my box on time and picked it up when I needed it gone. Great customer service!
Company communicated ver efficiently, very easy to work with, great customer service!!
We used Waste Solutions USA, 40 Cubic Yard Dubmster for our office. Cindy and Fabricio are amazing. Excellent service and deliver more then what they promised us. They are new but service level & work ethics are far more exceeding then any other big companies. Highly recommended. Prices are extremely affordable.
Great experience! The crew called and arranged to show up on time. Very professional and efficient. I would highly recommend Waste Solutions USA for construction debris removal service.
We would like to express our satisfaction with the service we received from Waste Solutions USA. The crew were very polite and professional throughout the job. Best of all, the driver was cheerful and pleasant, and very fast.
You can turn your attention to the things that you do best and let Waste Solutions USA do what we do best, collect and dispose of job site debris. We work throughout Houston and the surrounding areas and handle all types of solid waste, construction, and demolition debris, as well as general trash. Our roll-off boxes range from 40 to 20 cubic yards and, and we can have one on your site within 24 hours, or sooner if needed. Our goal is to help you achieve success with your project, and we will partner with you to accomplish your goals.
Schedule a Dumpster Rental
Our staff is dedicated to helping you get the service you need and getting it to you fast and efficiently. Know what you need, then please fill out the form below:
Give Us A Call